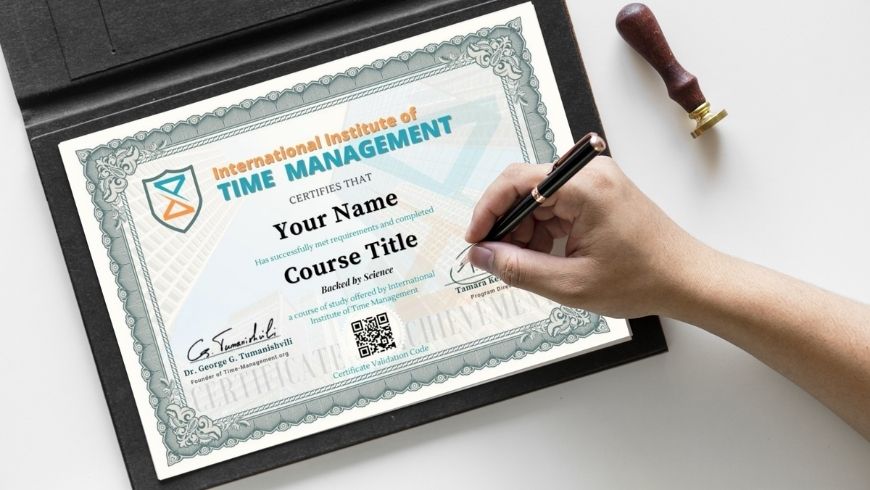 New Design of Certificates Is Approved!
Posted by

Categories

News
Students completing the courses offered by the International Institute of Time Management will receive international certificates as of June 15, 2022. Certificates hold information about completed courses, student's name, the International Institute of Time Management and qualitychecker.org. Certificates are available in PDF format and you will be able to download them on your device. You can also present the certificate to your employer, put it up on social media, or add it to your resume.
Your employer or any other interested third party can also verify the authenticity of the certificate through its unique web address.
On certain occasions, if our certified students require an additional recommendation letter from the Institute, they are welcome to contact us at [email protected]
The certificates issued by the Institute are valid for a non-limited period. Also, please consider that there is no extra fee for the certificate, and it is issued to all of our students who successfully pass quizzes and an exam during the course.