Time Management & Productivity
The Best Online Courses
on Time Management & Productivity
FROM THE BUSIEST MANAGERS ON THE PLANET
We offer the most effective time management and productivity courses in the world. Courses include effective, unique life-changing techniques, science-based behavioral models of the world's busiest managers, and the smart habits the world's most successful people harness in their daily lives. The courses are designed to level up your time management skills and boost your productivity!
Our latest exclusive online course (Time Management That Actually Works – Backed by Science) was developed by Professor Dr. George Tumanishvili, founder of the Institute of Time Management, a world-renowned scientist and coach. 
The online training / course is of mixed nature, but it can be 100% done remotely!  
The full course consists of five modules:
The science behind time management.
Ten basic, unique formulas to make you the manager of your own life.
Smart habits to ensure that you are in the best mental and physical shape.
Effective goal and task setting techniques.
The course also includes a special module as a bonus:
Effective mantra—a filter for any action. 
The training is based on the book by Professor G. Tumanishvili: Time Management That Actually Works. Life-Changing, Effective, Unique Techniques From the Busiest Managers on the Planet.
The course training part includes 5-7 hours of distance learning. The results of the final exam will be assessed individually, also, in some cases, our instructor and trainer may request to interview you.  
LEARN, PRACTICE, GET CERTIFIED!
Passing the online course successfully will give you the unique knowledge of how to effectively manage your time and achieve your goals. It will level up your time management skills and boost your productivity to the maximum.
You will also receive a certificate issued by the International Institute of Time Management, already a mark of the highest quality. The certificate will be available 24/7 online. This will allow any interested party (partner, employer, or other) to verify your credentials.
Individuals who have already got the book – Time Management That Actually Works book and meet the special requirements can buy the course on preferential terms. 
Preferential conditions for calculating course and training fees.
WHO WE ARE?
An internationally recognized institute: the team of scientists, researchers, instructors, and managers working and doing research related to the key issues of Time Management and Increasing Productivity.
The International Institute of Time Management was established in 2021 and it is the institutional part of the International Agency for Accreditation, Quality Verification, and Certification. 
The institute is staffed with theoretical and practical scientists from different countries, whose subject of study is the issues of human perception of time and it's management.
WHAT WE DO?
INTERNATIONAL INSTITUTE OF TIME MANAGEMENT IN NUMBERS
Our Exclusive, Premium Courses Were Delivered to the Employees From
Discover the latest research in the fields of Time Management and Productivity
The Most Effective Tips & Tricks
Discover, Find, Implement!
How To:
How to Improve Time Management Skills and Be More Productive | Here are Articles to Help You!
Definitions
Important Definitions to Know | Time Management and Productivity
Discount – up to 25% of Training course fee 
Register Now
Create your free account now Sign Up and get up to 25% immediate discount
Events
Upcoming Exclusive Education Events to feed your brain.
Latest News
Follow our news and benefit from them!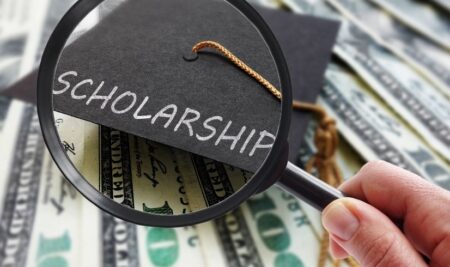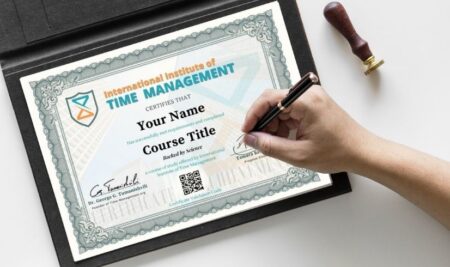 testimonials
See What People Are Saying About Us

Laura Watson
Solution Architect
" For years, we only dreamed of having an inspired and productive team of employees. Now, that "dream" is finally becoming a reality!
Your effective time management online course and team motivation programs have vastly improved our overall effectiveness as an organization. Having applied the techniques and skills we learned, the whole team is more focused, more productive, and our levels of cooperation have skyrocketed.
We are delighted by our progress and we continue to see incremental improvements every month.
I cannot fully express what a pleasure it is to see the changes in attitude and performance of our people over the last several months. But I can tell you, "It's awesome! "

Peter Brown
Sales Manager
" One of the Best Courses that I ever had! As you know, I had been struggling with reaching my monthly sales targets and was beginning to feel burnt-out.
But after participating in your Effective Time-Management Online Course, I discovered that my "sales problems" were actually a combination of poor time management skills and a failure to adapt my sales techniques to my client's personality profiles.
Today, everything has changed. I've doubled my sales. I'm working fewer hours. I'm more relaxed and playing more rounds of golf! I even have additional time to spend with my family.
I've already seen a dramatic improvement and I feel I'm steadily increasing my skills to even higher levels of effectiveness. I couldn't be happier. "

François Beaumont
Teacher
" This time management program was exactly what I needed to help me make some firm decisions about managing my time more effectively. I was given specific strategies and was given the chance to write specific plans to implement when I returned to work. I am enjoying the rewards of a successful Time Management class. I have found that I have been successful in using several of my class action plans, like using the prime time to my advantage and the "free your mind" technique to reduce the stress. "

James Parker
Manager
" The most efficient course I've ever taken! It helped me introduce several smart habits that changed my day-to-day life. Now, thanks to the Institute of Time Management, I already know how to plan my tasks and achieve my goals "

Alisa Blanc
Entrepreneur, Owner of Business
" I did the course with great interest, in a few days. Now I know what processes are behind time management. Today, I actively apply my knowledge from the training in my practical work and run several large businesses. "

Robert Williams
Manager (multinational company)
" I work as a manager for a multinational company. Every single day I must make a lot of important decisions. This course showed me anew what rules I should apply to get my priorities right. Really helpful course and I recommend everyone to take it. Essentially practicing managers! "

Steve Torres
Copywriter
" Received critical knowledge. Never thought I could pull myself together and bring my life into my own hands, set and achieve goals. My deep gratitude to the people who developed this course. I recommend it! Sign up! "
Subscribe now and receive newsletter(s) with educational materials, new courses, interesting posts, popular books, discounts and much more!