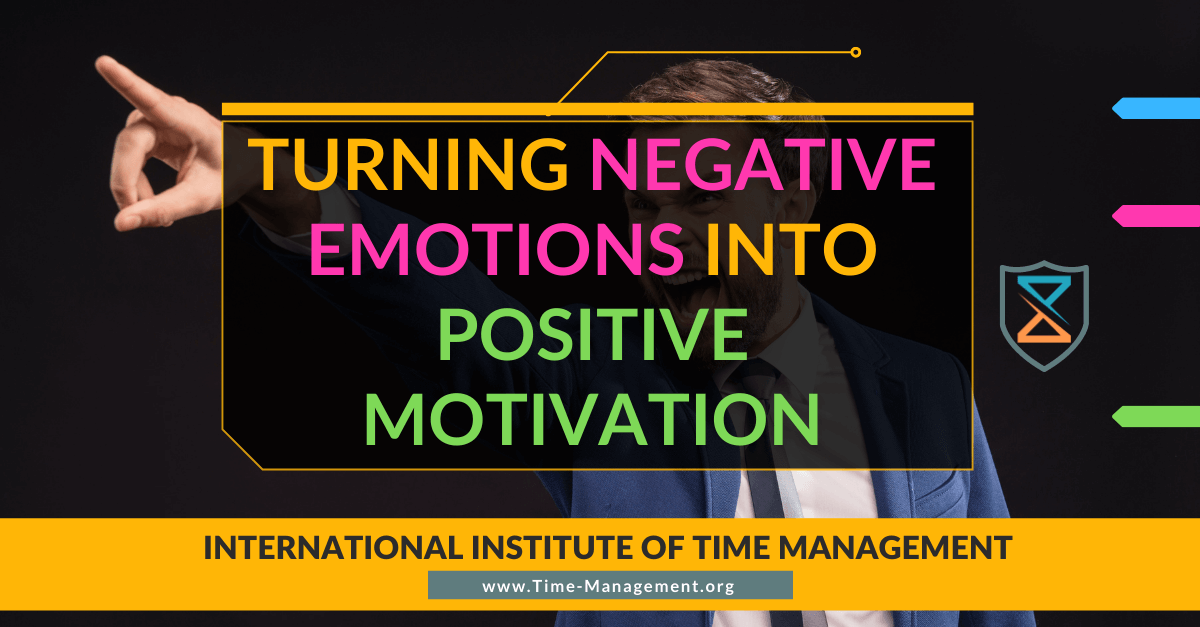 Turning Negative Emotions Into Positive Motivation
Turning Negative Emotions Into Positive Motivation
Emotions and thoughts do not occur at random. This might be a difficult concept to swallow because it frequently feels as if these feelings and ideas (especially the disturbing ones) appear out of nowhere in our minds and bodies. The truth is that they are almost always metaphors and representations of things we are not talking about. Emotions (and thoughts) do not acquire frightening abstract forms unless they are triggered by something.
We have all felt these emotions at some point in our lives. There are substantial consequences for performance psychology. It's one thing to deal with our flaws; it's quite another to turn them into our strengths in order to reach new heights. Yes, we can use psychological techniques to help us cope with our negative emotions.
Most people prefer to keep concealing things, believing that if they ignore them long enough, they will eventually vanish. We tend to resist the things we most want and hide our true intentions because acting on them makes us vulnerable. It is very important to understand that knowing what you don't want in life allows you to see clearly what you do. 
When negative ideas and emotions arise, we must recognize them and learn how to use them for our benefit. If that sounds complicated, here are a few pointers to help you get started.
Recognize what the negative emotion is attempting to communicate to you
Your negative emotions aren't here to destroy your life. They're here to guide you, often in more powerful ways than your positive emotions will ever be. Consider this: if you place your hand on a hot stove, it will begin to ache, alerting you to remove it before it disintegrates. 
If it is not so much a "change" in your life that you need to make, it is more likely something you need to learn: Negative emotions can often have a positive lesson to teach you. 
Take A Difficult Situation As An Opportunity To Learn More
Find something that rings truer if you don't want to sit about believing that life is a sham and that all you have to do is survive. When things appear to be at their most hopeless, it usually indicates that there is a gap in which you must learn something greater and more truthful. Take advantage of the opportunity. It will pay a lot and you will be rewarded in the future. 
Accept responsibility for your feelings.
You are the only one who can save yourself. The reality is that many people "believe" they understand this, but they don't. The truth is that you respond to your surroundings, not that your surroundings cause your emotional state. Accept responsibility for your emotions, and you'll be well on your way to fully owning, using, and appreciating them.
Compassion for yourself is a skill that can be learned
Compassion for yourself is the first step towards healing. Compassion entails comprehension. It entails coming down to earth with oneself and being truly present. We're taught to give to others, but we're rarely motivated to give to ourselves.
Instead of focusing on what you're afraid of, concentrate on what you really want
Allow your emotions to tell you the most crucial thing about yourself: what you truly desire. Failure isn't feeling horrible; it's not being able to recognize when you're not on track to achieve your goals. When you examine your feelings from the inside out, you'll notice that at their heart is almost certainly love in some way. If nothing else, know that bad emotions vanish when you recognize the cues they're trying to give you.
If we don't change our most terrible emotional experiences into positive ones, we might be left with nothing but pain. 
Recent positive psychology writings and research suggest that our negative emotions can be beneficial. Negative emotions can be motivators and powerful prods for mindfulness. Todd Kashdan and Robert Biswas-Diener establish the concept of completeness in their book The Upside of Your Dark Side: the ability to bear hardship as an important component of happiness. They promote the belief that all emotions are beneficial and may be used constructively.
"Second wave" positive psychology, according to Ivtzan, Lomas, Hefferon, and Worth accept adversity and unpleasant experiences in the development of resilience and progress. They point out that the hero's journey is one of triumph over adversity, not one of endless happiness and success. They argue that self-transcendence through spirituality is an example of overcoming constraints and unpleasant experiences in order to accomplish qualitative improvement. Repentance ceremonies are included in almost all of the world's significant spiritual traditions.
We connect to a deep sense of who we want to be as we come to terms with what we've done wrong, establishing motives that transcend ordinary, daily wants and needs.
Everyone has a dark side. If you cover it, it just gets darker. Alternatively, we can notice that darkness can only exist in the absence of light. Our worst selves are only the shadows of our best selves.
Looking for the Best Time Management and Productivity Growth Courses?
There is no time to waste!
The Premium Time Management and Productivity Booster Online Courses are for leaders who want to be able to effectively manage their time, plan, and achieve their goals and objectives, also for Individuals and leaders who want to learn how to prioritize and make effective, goal-oriented decisions in the shortest time possible. 
Tag:articles, Automation, Best, Better, Boost, Business, CEO, certificate, Certification, Certified, Checklist, Course, Courses, Decision, emotion, Free, georgetumanishvili, Hacks, Improvement, Increase, institute, International, Learn, Management, Manager, Master, motivation, negative, Online, Optimization, Planning, Power, Practice, Productivity, Psychology, Routine, Schedule, Skills, Step, Success, Task, Techniques, time, TimeManagementInstitute, Tips, Training, Tricks, Work